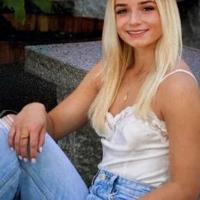 Along the Way: A Recent Foxboro Graduate Is a "Remarkable Neighbor" | Communities
Foxboro grad is a "remarkable neighbor"
Ava Spitz, a 2022 graduate from Foxboro High School, has been recognized as a "remarkable neighbor" by Partners in Patriotism, a Foxboro-based nonprofit. Spitz has been a resident of Foxboro for 12 years and plans to pursue nursing studies at UMass Boston this fall, with support from the Partners in Patriotism scholarship. She has volunteered for Home for Our Troops and the Marilyn Rodman Performing Arts Center, among other organizations. "Being recognized for my community service and contributions while attending Foxborough High School means the world to me," Spitz said. You can nominate a "Notable Neighbor" by emailing Partners in Patriotism at [email protected]
Attleboro Church Hosting an Open Mic
The Second Congregational Church, 50 Park St., Attleboro is hosting a coffee and open mic from 7-9 p.m. Saturday, July 9. Artists of all ages and skill levels are invited to perform music and present art for the community. To register to play or attend the event, or for more information, visit the church, call the office at 508-222-4677 or contact Reverend Will Sencabaugh at [email protected] Snacks and beverages will be offered during the event. Donations of $5 are encouraged to help cover the cost of purchasing refreshments.
Summer Story Hours at Mansfield Library
The Mansfield Public Library is offering story hours for young people this summer. Story time will be held at the library, 255 Hope Street, at 10:30 a.m. on Tuesday, July 12 and 19. Registration is not required. Storytimes are for children 3 and under, but all ages are welcome. For more information, contact Kacee Rimer at 508-261-7380 or [email protected] Rimer, the Youth Services Librarian, will lead the story hours.
Drive Fore Youth Golf Event Planned
The Boys and Girls Club of Metro South's annual Drive Fore Youth Golf Classic is scheduled for Monday, August 29. Funds raised from the event will support the club's mission and programs, which benefit local youth. There will be award ceremonies and prizes will be given to the top four golfers. There will also be three competitions for participants, including a hole-in-one. A golfer who scores a hole-in-one on the designated hole will win $25,000 for themselves and $25,000 for the Boys and Girls Club of Metro South, courtesy of SS Service Corp. One-day tickets to the event are $50 and will include an on-grill lunch, cocktail and gratuity buffet at the end of the round of golf. Contact Kelsey Tabela-Baxter for more information at [email protected] or 508-812-3119 ext. 133.
Do you have interesting news that you would like to see mentioned in the On the Way column? Email it to Natasha Connolly at [email protected]