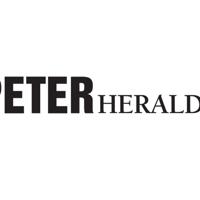 Beef Quality Assurance training will be offered in Lafayette and online this winter | Community
The University of Minnesota Extension, along with the Minnesota Beef Council, will be hosting Beef Quality Assurance (BQA) trainings starting January 2022. An in-person certification opportunity will take place on January 18, 2022 9:30 a.m. to 11 a.m. at the Lafayette Community Center. Producers participating in one of the free workshops will receive a three-year BQA certification.
In the past, beef producers have been asked to complete the BQA program to market livestock to certain processors. However, BQA certification is still voluntary. Specific companies have chosen to extend their own quality assurance protocol requirements to beef producers who are part of their supply chain. BQA certification is now required by many major buyers and processors in the industry. When a producer does not have an up-to-date BQA certification, the result is that many slaughterhouses and feedlots simply cannot purchase these cattle because their business cannot source the cattle from a local. producer who does not meet certification requirements.
The BQA trainings that will be offered in 2022 include:
• Zoom online training: Thursday January 6, 2022, 7-8:30 p.m. Register at z.umn.edu/BQAJan6.
• In-person viewing evening: Tuesday, January 18, 2022, 9:30 am to 11 am at the Lafayette Community Center, 540 5th St., Lafayette, MN 56054. Register at z.umn.edu/BQA_lafayette.
• Zoom online training: Thursday March 3, 2022, 7-8:30 p.m. Register at z.umn.edu/BQAMarch3.
BQA trainings are free, but participants must pre-register online at the appropriate link, or by calling the Nicollet County extension office at 507-934-7828 for in-person training on January 18. Only one person from each operation should be certified to ensure that the entire operation meets BQA standards. However, all who handle and manage feeder cattle are encouraged to become BQA certified. All you need to do is attend one of the training options to earn BQA certification.
About Zoom online training: Pre-registration is required. You will not be able to access the Zoom meeting room without first registering and receiving the secure Zoom link and access code from Extension staff. Accessing Zoom is as easy as clicking on the secure link which will be emailed to you directly.
Families can view the training on the same computer / mobile device, and all viewers will receive
credit for certification. When entering the Zoom webinar, you will be prompted to enter the registration code of all attendees viewing the webinar from your computer / mobile device, and only those whose registration code is submitted during the duration of the webinar. will receive credit for completing the certification webinar.
The online BQA training at bqa.org is accessible to anyone at any time.
To locate the online and in-person BQA training that will be offered across Minnesota in 2022, visit the UMN Extension BQA Events website: extension.umn.edu/courses-and-events/beef-quality-assurance. As more trainings are scheduled, they will be added to this page for a full list of options, both online and in person. When registering, please note whether the training is offered as an online webinar or in person at a physical location.
If you have any questions about accessing BQA training in person or online or regarding your BQA status expiring, contact the Nicollet County Extension Office at 507-934-7828.