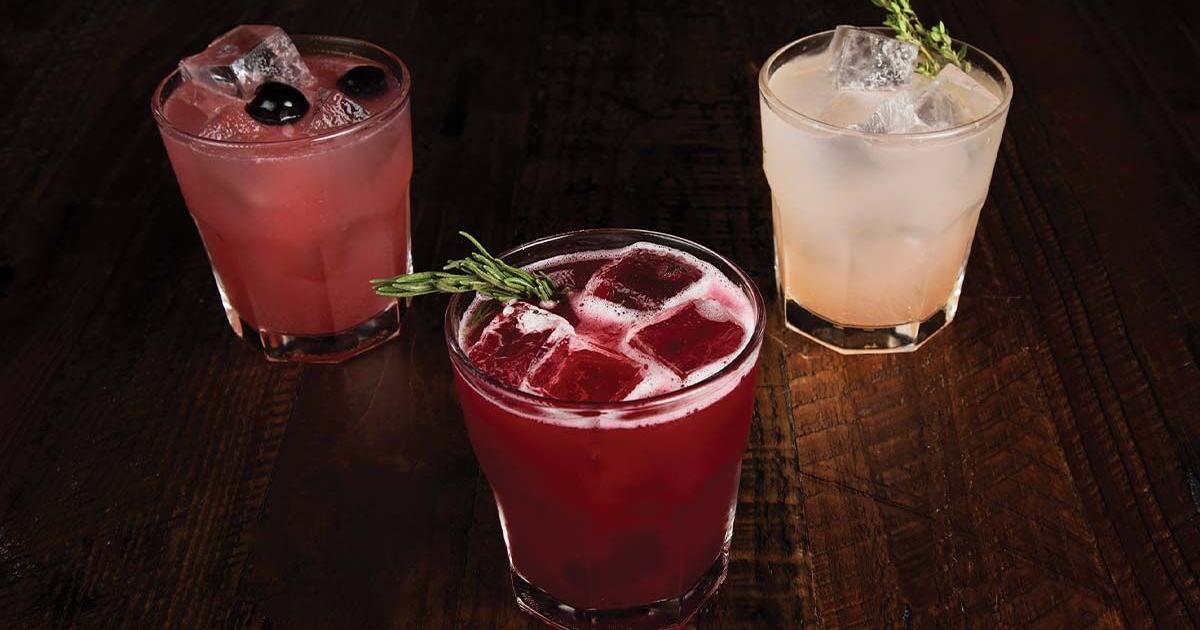 Communities gather for great food at a new cycling café | Restaurants
VShef Erin Detroit Vesey wanted to create a space where the communities in her life would be welcome, whether they were cyclists or members of the queer community.
And while there are plenty of clubs and bars for the LGBTQ + community, there were fewer queer day spaces where people who don't drink can congregate.
This is how Vesey designed the Detroit Vesey Cycle Cafe, which was born the last week of November in the Arts District, in what was once "The House of Machines." It was by chance that the space opened up, as it was the place where his cycling team ended their annual outings.
The restaurant, billed as a "gay-centric cycle cafe" open to all, also takes its hat off to Motor City not only by name, but also by the menu offerings and the language printed there.
Open seven days a week, from breakfast to dinner, the new restaurant is located at 2028 E. Seventh Street in the Arts District of downtown Los Angeles.
Cycling communities
The photos of bicycles and their cyclists throughout the restaurant and on its marketing materials are the first clue that cyclists are welcome at the quick-service restaurant. The second could be the indoor bicycle parking areas or perhaps the bicycle vending machine.
Vesey has participated for many years in AIDS / LifeCycle, a seven-day, 545-mile bike ride from San Francisco to Los Angeles that raises funds for the fight against HIV / AIDS.
"The AIDS / LifeCycle community comes together once a year for a week to cycle with friends, eat whatever they can, provide unconditional support and achieve a shared vital goal," said Vesey. "My business partner and I met through LifeCycle. It's a selflessly cycling summer camp. I really missed that part of my life with COVID that was happening. I missed community and wanted to find out how to cultivate community on a permanent basis. "
The restaurant provides a place for the community to come together and connect. He organizes bike rides on Saturdays and Sundays, and groups of local cyclists have started to organize events such as year-end parties at the restaurant. The restaurant offers food for hungry riders at the start and end of their treks.
Starting in January, it will host training outings for the upcoming AIDS / LifeCycle event. He is now an AIDS / LifeCycle community partner.
"It's just a space where everyone is welcome," Vesey said. "We let people use the space as they see fit as long as it is respectful of the different intersections of the communities of which I am a part. "
Queer communities
While Vesey doesn't intend the space to be exclusively queer, it is definitely meant to be a place where everyone is safe and welcome.
"My staff are very strange – it helps create the space," Vesey said. "The vast majority of works of art are made by queer artists. "
She describes the bathrooms – which were designed by one of her queer artist friends. He weaves bike and queer imagery into what Vesey describes as a super cool tattoo flash look. Outside the restaurant is a mural that she says is a bit more funky.
"He has the rainbow of pride with faces of people – silhouettes of famous queer icons, the other side has friends who are deceased or faces with no name," Vesey said. "These two artists received a guest from the Queer Nation Manifesto. "
Vesey has promised that they are not arrogant at all – that all are welcome, whether they are part of his communities or not, as long as the welcome continues to be offered to all.
"It's not about how weird you are or not or what kind of bike you have or don't have," Vesey said. "It's really about talking to people and validating whatever their experience is and not looking down on them because they aren't enough or too much."
Detroit cuisine
The Detroit on behalf of Chef Vesey and on behalf of the cafe comes from his wife's family. Her stepmother lives in Royal Oak, a suburb of Detroit. Vesey changed her name when she married Melanie Vesey, taking her last name and the middle name of many family members – Detroit. The Detroit Vesey family began in Detroit, Michigan, and continues to have roots there.
For those coming from the Great Lakes State, parts of the menu will feel right at home. The cafe serves Better Made crisps (a brand of chips from Detroit), poutine, Faygo, Vernors and Sanders chocolate. Faygo and Vernors are forms of "pop" or soda made in Michigan, as it is more commonly known in Los Angeles. Vernors is a ginger ale that the people of Michigan drink whenever they have an upset stomach or are sick in some other way.
"A friend asked that we put soft drinks and not soda on the menu. 'Do!' I said, "Vesey recalls. "It's not the norm here. I had no idea how confusing that would be. I'm from southern Utah and we use the terms interchangeably. But clearly in California, it's soda.
Sanders is a brand of chocolate that was once served at lunch counters in the Detroit area. Owner Fred Sanders Schmidt moved to Detroit in 1875 after the Great Chicago Fire of 1871 destroyed his soda fountain and candy store. He claims to introduce ice cream soda (pop with ice cream) to the Detroiters.
Detroit Vesey's also serves poutine, which Vesey says is a popular product among patrons who appreciate that it uses cheese curds, not grated cheese.
"Michigan's staples draw people in and keep them for a minute," Vesey said. "These are things from their childhood and they're very excited about it."
Menus
Vesey said the menu is made up of the types of things she and his wife consider to be comfort foods – meat and potato dishes one might find in a Midwestern restaurant. Others are adult versions of the food she loved as a child.
One of Vesey's favorite dishes on the menu is Wild Mushroom Bread Pudding. It's a tribute to a chef from his childhood in Utah. Her parents owned a restaurant and she walked around the kitchen. The chef was making him a grilled cheese sandwich with Swiss cheese and mushrooms.
Another dish comes from one of his communities. The menu features a pork belly taco with sweet potato hibiscus mince. She and her friends had a monthly club supper where they all brought their own individual meals. The hibiscus sweet potato hash was prepared by a friend of hers who gave her permission to use it in the restaurant.
"A collaboration of a lot of different influences – eating and having a good time – helped organize the menu I have," Vesey said.
As a long-time sober person, Vesey said it was important for her to have non-alcoholic adult drinks. While they are in the process of applying for a liquor license, the cafe will still serve carefully crafted mocktails, Vesey said. Some on the original menu include Ginger Solstice, Sex on the Peach, and Rad Road Rash.
"I wanted the restaurant to be a space for non-drinkers to have an alcoholic cocktail – something more exciting and flavorful that makes you feel like an adult," Vesey said. "It's the experience that people who don't drink lack. Their only options are soda or the kid's drink. We've got some cool ingredients, including Michigan cherries from Traverse City.
The menu won't be Vesey's imagination alone. At the dawn of the new year, his project is to entrust his cooks with responsibility for the development of dishes, giving them the opportunity to present their own creations. She also joins forces with chef Diego Argotti d'Estrano to stock up on breads. Vesey and Argote grew up together.
For the chef who has over 18 years of experience in popular LA restaurants and who has had his own restaurant business for three years, Vesey wants to make sure his new cafe is service and community focused.
"My main focus and driving force is to make sure it is community driven and that I am able to be of service," Vesey said. "In my life as an employer, as a businessman and as a member of the world, I want to be useful and have a community orientation. I think that's important and it's the difference between having a successful restaurant and not.