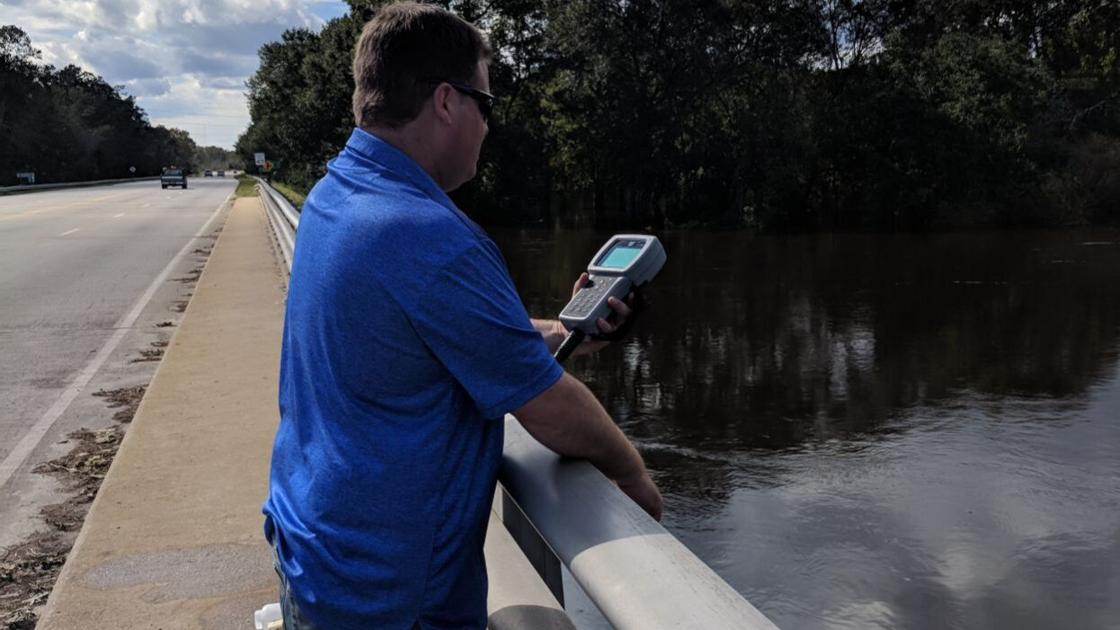 ECU Notes: $ 5 Million Grant to Strengthen Coastal Communities | Local News
A $ 5 million federal grant will support researchers and students at East Carolina University in their work to build resilient communities along the Albemarle-Pamlico estuarine system of the North Carolina coast.
The grant is part of the National Science Foundation's 2021 Coastlines and People Awards, or CoPe, totaling more than $ 29 million. ECU's five-year project is titled "Supporting Environmental Justice in Connected Coastal Communities Through a Regional Approach to Collaborative Community Science".
ECU will serve as a central focal point for more than 20 faculty members from seven universities who will work to build connections within the community, coordinate service opportunities and communicate with stakeholders. Partner universities are the University of North Carolina at Greensboro, Central University of North Carolina, Clemson University, University of Virginia, Manhattan College, and the Virginia Institute of Marine Science.
"Our communities in eastern North Carolina face major challenges related to water issues," said Stephen Moysey, professor of geological sciences, director of ECU's Water Resources Center and senior researcher. of the study. "Increasingly extreme weather conditions make problems like floods and droughts more frequent. The discharges that occur throughout our watershed result in events such as harmful algal blooms in our surface waters and long-term impacts on the health of humans and ecosystems. Rising sea levels contribute to increasing salinity in freshwater regions, transforming ecosystems and collapsing agricultural productivity.
"These issues are a shared responsibility and burden that impact both coastal and inland communities," he said. The project will support these communities as they assess the sources of these hazards, their vulnerability to risks, and collaborative decision-making approaches to adapt to a changing coastal environment.
Geoscientists, sociologists, biologists, engineers and others at ECU will work together on these complex issues. The Co-Principal Investigators at ECU are Michael O'Driscoll, Associate Professor of Coastal Studies; Natasha Bell, assistant professor of engineering; Jacob Petersen-Perlman, assistant professor of geography, planning and the environment; and Poonam Arora, chair of management and marketing at Manhattan College in New York.
"These projects are unique, community-built, and embody CoPe's goals of expanding participation in science and fostering socially relevant coastal research," said Amanda Adams, NSF CoPe Program Director. "The awards cover coastal risks from the Pacific Northwest to the Gulf of Mexico to the mid-Atlantic and engage densely populated east coast communities to tribal and rural coastal communities. "
The coasts are vital to the economy, security and well-being of the United States, according to the NSF. Almost 40% of the country's population lives near a coast. Each year this number increases. Coastal areas are threatened by extreme weather conditions, sea level rise, coastal flooding, tsunamis, landslides, harmful algal blooms and other natural hazards that can damage homes, businesses, freshwater supply, power grid and transportation infrastructure, NSF said.
"We are particularly focused on working with communities facing challenges associated with environmental justice issues caused by social, environmental and economic inequalities," Moysey said. "Additionally, the project will partner with various external partners to undertake an unprecedented effort to monitor water quality and flows in the Tar-Pamlico watershed. CoPe is about partnerships that create an opportunity for ECU students to become deeply involved in environmental issues facing communities in eastern North Carolina as a generation of science advocates and leaders community.
These community leaders include representatives from the state, many towns and cities in eastern North Carolina, and the Myrtle Beach area of ​​South Carolina. Other partners include non-governmental organizations such as Sound Rivers and the NC Conservation Network.
More information on the project can be found at water.ecu.edu/cope. Over the past three years, faculty members associated with the ECU Water Resources Center have secured more than $ 14 million in research funding to address water issues in the region.
ECU and FSU advance partnership to benefit students and region
Leaders from ECU and Fayetteville State University gathered at the main campus student center on October 15 to take the next step in a partnership to promote graduate recruitment and education; undergraduate student engagement and collaboration; and research, public service and scholarship.
"It went on for two years," said LaKesha Forbes, associate vice president for equity and diversity at ECU. "We have a lot in common with Fayetteville State University – student success, community engagement, all of those things – that mesh really well with both institutions, and so I think it will be. a long-standing and mutually beneficial relationship that we are building here together.
Forbes, along with Dr Monica Leach, Rector and Vice-Chancellor for Academic Affairs at FSU, and Dr Grant Hayes, Acting Rector and Senior Vice-Chancellor for Academic Affairs at ECU, signed a memorandum of understanding agreement to develop pipelines connecting FSU undergraduates to ECU professional and graduate programs.
FSU has around 6,700 students, nearly half of whom are adult learners, Leach said, so online programs and workforce development could be of particular benefit.
In addition to identifying the links and pathways between the academic programs of the two institutions, the expected outcomes of the partnership include:
Exploring experiential learning opportunities and best practice programs for student success, retention and transition to graduate programs;
The development of early insurance agreements guaranteeing the admission of FSU students into ECU vocational and graduate programs; and
Developing plans to engage and educate FSU students about early insurance opportunities.
Deans and instructors from ECU and FSU had a panel discussion on university programs and how the partnership could contribute to the shared missions of student success and regional transformation. Deans of ECU's Thomas Harriot College of Arts and Sciences, College of Engineering and Technology, College of Health and Human Performance, and Graduate School gave an overview of their colleges, focusing on graduate degrees that may be of interest to students in specific undergraduate programs at FSU.
After the discussion and signing, the group toured the ECU campus, had a working lunch and participated in a graduate student roundtable.
"This is a great opportunity for us to broaden different avenues for our students to have graduate study opportunities, and I think what's even more exciting is the history and mission of our two institutions. , both here in East Carolina and Fayetteville State. University, being in Level 1 and Level 2 counties, "Leach said.
"It's exciting to be able to work with people who are equally committed to the importance of our students staying in the state of North Carolina, and to give back and be ready for the workforce through the programs of undergraduate and graduate studies offered by our two institutions, "she said.