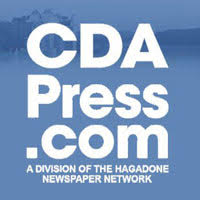 Innovia Foundation — building stronger communities
HEART OF ALENE – Since 1974, the Innovia Foundation of Spokane has improved communities in 20 counties in eastern Washington and northern Idaho, as well as six Native American tribes. On March 30, the foundation announced more than $1 million in grant funding awarded to partner community organizations throughout the region, including 19 in Kootenai County.
Innovia seeks to serve communities by supporting five areas of impact: arts and culture, economic opportunity, education and youth development, health and well-being, and quality of life.
For the North Idaho Pride Alliance, the grant will enable them to meet the broad needs of Kootenai County's LGBTQIA+ community.
"Over the past year, our reach and community needs have at least doubled," Outreach Director Jessica Mahuron said Friday.
Ignoring when the press called in to comment that the alliance had won a grant, Mahuron said she was "deeply honoured" to receive it.
The $8,000 prize will be used to augment staff, secure a brick-and-mortar location, and increase their service capacity.
Working with LGBTQIA+ people, community groups, and allies, North Idaho Pride Alliance seeks to create a more inclusive society in North Idaho. They achieve this goal through intentional community building, education and advocacy for LGBTQIA+ people.
"It's a huge plus for the LGBTQIA+ community," Mahuron said. "We are also in the process of organizing events for Pride month. Funding will help greatly.
Currently, Mahuron is the only staff member, serving alongside a volunteer board. There is a lot more demand for help in the community than it can currently provide, Mahuron said. The Innovia grant will go a long way towards meeting these needs.
Innovia communications manager Kevin Blocker spoke to The Press on Friday and said what's unique about Innovia's work is its partnerships with individuals, leaders and volunteers within the local communities.
"We constantly ask our community partners, 'How can we help you?' said the blocker. 'What do you need?' They live in these communities and know best what is needed.
For the Salvation Army Kroc Center's third-grade child drowning prevention program, the $4,500 grant will cover scholarships for approximately 180 children to learn water safety.
The program has been in place for about 10 years and thousands of children have learned to swim and be safe around water, chief executive Maj. Don Gilger said Friday.
Each year, the Kroc Center partners with the Coeur d'Alene School District to provide a week of swim training for every third-grade student in the community. It's vital for a region like ours, with so many bodies of water.
"We are truly grateful to Innovia and all the work they do in our community to help others," Gilger said.
Cindy Wood, executive director of Family Promise of North Idaho, predicts the grant "will result in a 30% increase in the families we can serve through the shelter."
Family Promise helps families facing homelessness or eviction. Their Shelter at it's Best program will be supported by the $4,000 prize.
"The program aims to reduce trauma and increase support for families in shelters," Wood said. "It is a unique moment for the children and their families as a whole. At the same time, it offers hands-on support for volunteers and increased access to innovation.
The grant has a direct impact on the people served by the organization, 50% of whom are children. Family Promise strives not only to provide housing in the midst of a crisis, but to enable these families to achieve lasting housing stability.
They provide assistance to approximately 18 families in northern Idaho each year.
For Heritage Health's street medicine outreach program, the $5,000 grant will purchase "desperately needed medical equipment," said communications manager Amy Boni.
The program serves the homeless population, providing necessary medical care free of charge.
"We're just super ecstatic," Boni said.
47 years ago, a group of Spokane community and business leaders were motivated to create a community foundation. Following the 1974 World's Fair that created a vibrant atmosphere within the community, the founders realized that "the public sector can't do everything," Blocker said.
Originally considered the Inland Northwest Community Foundation, it was renamed Innovia in 2018.
During his years of service, the focus has remained on building community partnerships to "join organizations that depend on financial aid and volunteer hours," Blocker said.
"We partner with people who want to make our world a better place," Blocker said in a press release Wednesday. "We work together to address and solve problems in our region, help those in need, identify and respond to our greatest opportunities and leave a lasting impact."
Each year, Innovia invests nearly $10 million in local communities through grants and scholarships.
Other organizations receiving funding include: Consolidated Free Library; safe passage; CDAIDE; CHA Viking Booster Club; Coeur d'Alene backpack program; Children's village; CASA program; Gizmo-CDA; Cultivate STEM; Heritage Health; Idaho Youth Ranch/Anchor House; Museum of Northern Idaho; NISSA; Adapted leisure; St. Vincent de Paul North Idaho and United Way of North Idaho.