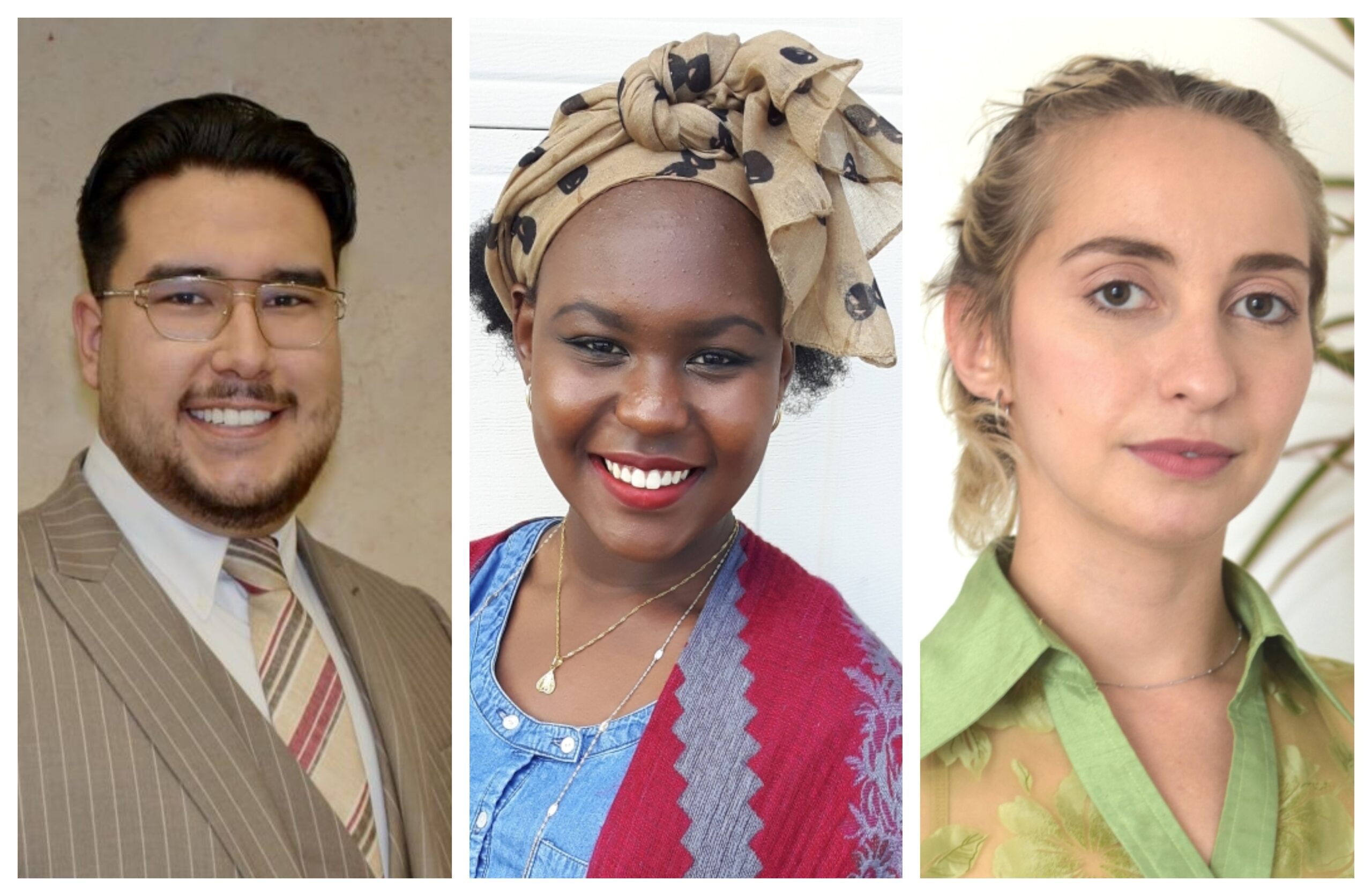 McGill students win Pathy scholarships for community initiatives
Earlier today, a trio of McGill graduate students were recognized for their strong ties to the community, winning three of seven Pathy Foundation scholarships for 2022-23.
The 12-month fellowship provides community-driven experiential learning opportunities for graduate students from Bishop's University, McGill University, Queen's University, University of Ottawa and 'St. Francis Xavier University. Applicants submit a proposal for a self-designed initiative to work with a community with which they have a connection, to foster lasting positive social change in Canada and around the world. The Pathy Family Foundation supports each scholar with funding of up to $40,000.
Incoming fellows will attend skills-building sessions and planning workshops at the Coady Institute before beginning the nine-month community phase.
Here are the 2022-2023 McGill Pathy Foundation Scholars and their descriptions of their respective projects:
Felix Aupalu
Community: Inuit people of the Canadian Arctic (Puvirnituq, Nunavik, Quebec), Montreal
Summary of the initiative: Inuit youth work together for a bright future
"I want to organize small events and gatherings (online and in person) that allow Inuit youth to share and discuss important topics and topics; my initiative will aim to create spaces that encourage conviviality, celebrate excellence and contribute to our vision of our future," says Aupalu. "By creating these spaces for Inuit youth, this project will address our community's ability to feel heard, collaborate on solutions, heal through community, and share stories of success. Gatherings will be both formal and informal in some way, and will be informed by both traditional and contemporary methods of community building.
Attou Mamat
Community: Montreal Steppers, Montreal
Summary of the initiative: Practicing transformative justice through art
"My initiative is a program of participatory art-based workshops to introduce young students from Tioh;tia:ke/Montreal to feminist, anti-racist and anti-oppressive principles of transformative justice," explains Mamat. "While schools serve as entry points for this program, I hope the project will be expanded to other community spaces where young people gather. Through poetry, dance, visual arts and more, this project would help young people in Tioh;tia:ke/Montreal, with special attention to Black, Indigenous and other racialized youth, develop the tools they need to provide care for each other and their communities.
Jax Stendel
Community: Youth at risk, LOVE, Montreal
Summary of the initiative: Art and Environmental Belonging with At-Risk Youth
"My initiative is to introduce a program that explores social and environmental sustainability with at-risk youth through transformative social engagement," Stendel says. "The program will engage young people by examining the multifaceted nature of the climate crisis, opportunities to build reciprocal and grateful relationships with nature, and ways to fight for sustainability with art-making methods. Through art-making and leadership activities, youth will find personal connections to environmental issues, build relationships with local ecologies, develop meaningful communities, and work as leaders to inspire others.
Read the Pathy Foundation announcement.