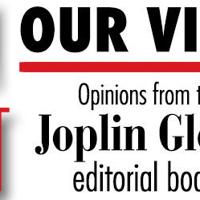 Our View: Free mental health training for schools would be beneficial | Opinion
Help could be on the way for Missouri teachers and other school staff struggling to help their students and peers deal with mental health issues.
The State Department of Elementary and Secondary Education is using federal relief funds to partner with Mental Health First Aid Missouri, which is operated by the Missouri Department of Mental Health and the Missouri Institute of Mental Health, to provide mental health first aid training sessions in schools. across the state at no charge, officials said this week.
These programs will give adults some of the tools they need to identify, understand and respond to the signs of mental health and addiction problems in adults and adolescents aged 12-18.
"Students, teachers and school staff are currently experiencing increased mental health issues and stressors," Missouri Education Commissioner Margie Vandeven said in a statement. "Providing training opportunities like these helps create a broader support system for those in need while helping to reduce the stigma around mental health and seek help."
These training sessions are likely to prove extremely beneficial for schools as, unfortunately, the number of teenagers reporting mental health issues has recently increased.
More than one in three high school students experienced lingering feelings of sadness or hopelessness in 2019, a 40% increase since 2009, according to data from the federal Centers for Disease Control and Prevention. Also in 2019, about 1 in 6 young people said they had made a suicide plan in the past year, which is a 44% increase since 2009.
The CDC notes that certain groups of students are more affected than others. Feelings of sadness, hopelessness, or suicide were found to be more common, according to the data, among LGBTQ youth as well as Black youth.
Schools can register for training sessions using the online form available at MHFAMissouri.organd we hope they will take advantage of this opportunity.
Teachers and other adults who work daily with young people would benefit from understanding the signs of mental distress and how to intervene to avoid potentially tragic consequences.