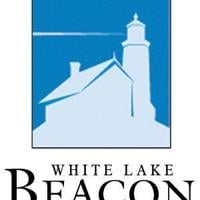 Spectrum Health Offers 4 Free Suicide Prevention Trainings to Address Mental Health and Wellness | News
Spectrum Health Gerber Memorial offers four free suicide prevention trainings open to all members of the community. Three sessions are held in Newaygo County and one in Muskegon County.
Spectrum Health certified trainers will lead the free Ask, Persuade, Refer training. QPR training is designed to increase the ability to identify people with suicidal thoughts or behaviors and to intervene to save a life. QPR training will teach participants how to recognize the warning signs of suicide, offer hope and get help to save a life.
• Thursday, March 3, 6-7:30 p.m.: Fremont Area District Library (Main Community Hall), 104 E. Main St., Fremont, MI 49412
• Tuesday, April 19, 6-7:30 p.m.: The Stream at Newaygo (second floor), 1 State Rd., Newaygo, MI 49337
• Wednesday, May 4, 6-7:30 p.m.: Montague Library, 8778 Ferry St. #2, Montague, MI 49437
• Tuesday, June 14, 6-7:30 p.m.: Grant District Library, 122 S. Elder Ave., Grant, MI 49327
"Spectrum Health's 'Ask, Persuade, Refer' training is designed to empower anyone, anywhere with the tools and knowledge that can help spot people in trouble and engage them in lifesaving ways. lives," said Jena Zeerip, Spectrum Health. Gerber Memorial Community Education Manager. "We encourage everyone in the community to sign up for this free training, especially as mental health and wellbeing continue to be a concern in our communities, schools and workplaces. Spectrum Health's Ask, Persuade, Refer training can make a real difference by engaging with compassion, raising awareness, and offering hope. »