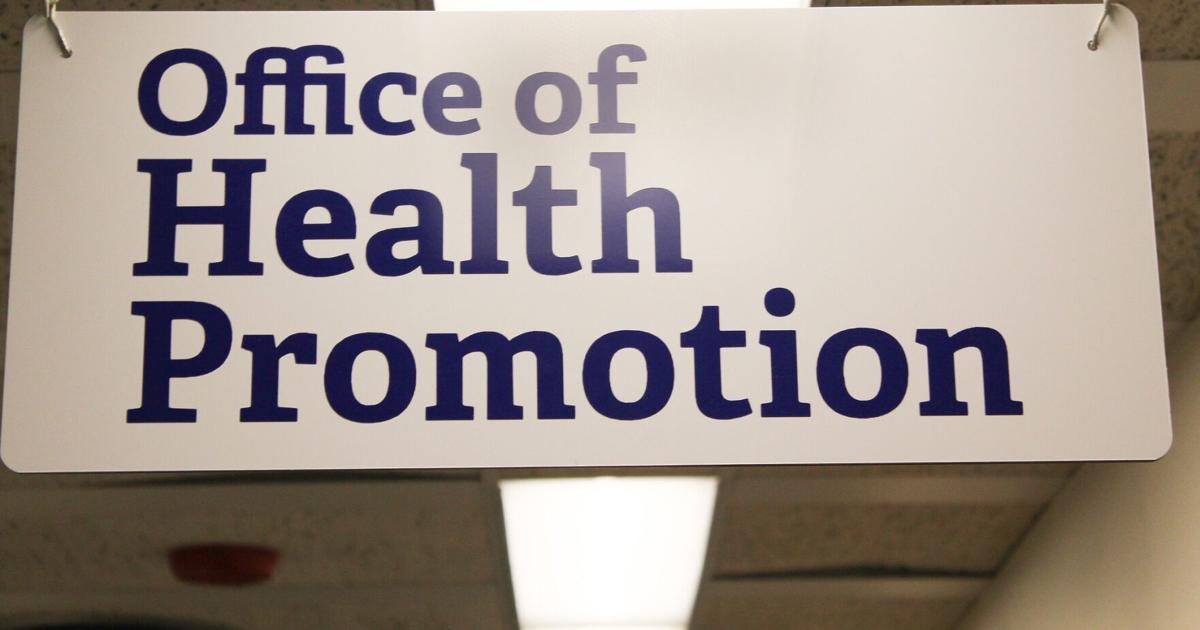 The Zags Help The Zags: Gonzaga to Host Mental Health First Aid Trainings | News
In conjunction with the Office of Health Promotion, the Office of Student Affairs held a Mental Health First Aid (MHFA) training clinic on Wednesday in the Hemmingson Cardoner Ballroom. The in-person training was available to all students, staff and faculty.
Sponsored by the National Council of Mental Wellbeing, this event is designed to equip students with tools to engage in interpersonal care surrounding mental health issues.
"It's an opportunity to learn how to help others and really in this together, 'Zags Help Zags' fashion," said New Student Programs Director Nicola Mannetter.
Mannetter, who has worked with Gonzaga University since 2009, was to lead the MFHA course. Registrants were required to complete a two-hour asynchronous preparatory course before the in-person training which took place on Wednesday from 9 a.m. to 3:30 p.m.
The training itself was focused on interaction. Participants learned to identify and understand the different symptoms of mental illness, substance use disorders and how they can effectively respond to them in real time. Some of the variable conditions mentioned in the training include anxiety, schizophrenia, depression, bipolar disorder and more.
"Mental Health First Aid uses what's called the ALGAE Action Plan," Mannetter said. "And that means assessing, listening without judgment, reassuring and informing, encouraging professional help, and encouraging self-care strategies. People learn this acronym and they learn to apply it to various situations.
PSSM training has been held on campus for five years, inspired by the ongoing mental health crises among the student population. The faculty involved in creating these clinics wanted to help students better respond to mental health issues in their community.
"We want to meet students where they are," said Office of Health Promotion director Jenna Parisi. "We also want to play a role in creating an environment that makes life easier rather than harder for students and empowers them to make choices for their own well-being."
The course emphasizes crisis situations, with participants learning about increasingly serious circumstances as they go. However, the course is not designed to create on-call professionals. Rather, it is about focusing on how individuals can be effective arbiters of stability and immediate care before helping people in crisis get the help they need.
"Training really gives you that moment to stop and pause and practice some of those skills," Parisi said. "Asking the question who is really useful for people because sometimes it's uncomfortable if you haven't and having the opportunity to practice on the spot and then recognizing, 'OK, I'm just the person who can try to stay with them until we can get the help they need.'"
At the end of the eight-hour course, participants will receive certification qualifying them as mental health crisis first responders.
Registration for the event has since been closed. However, another MFHA training is scheduled for Saturday February 12 and the time is yet to be determined.
For information about future enrollments or the clinic, students, faculty, and staff can consult resources such as the Morning Mail, which will provide announcements and enrollment information. The GU population can also check the Office of Mental Health Promotion's social media pages, namely its TikTok page and Instagram, for more information.
Individuals can also find more course information at mentalhealthfirstaid.org.
"There's been a lot of research showing that when you help others, your own mental health increases," Mannetter said. "There are all sorts of benefits to doing this kind of work, and if you're mentally and emotionally well, you'll do a lot better in class…it's all connected, and [mental health] is an essential part of this.
Alexander Prevost is the online editor. Follow him on Twitter: @alexanderprvst.