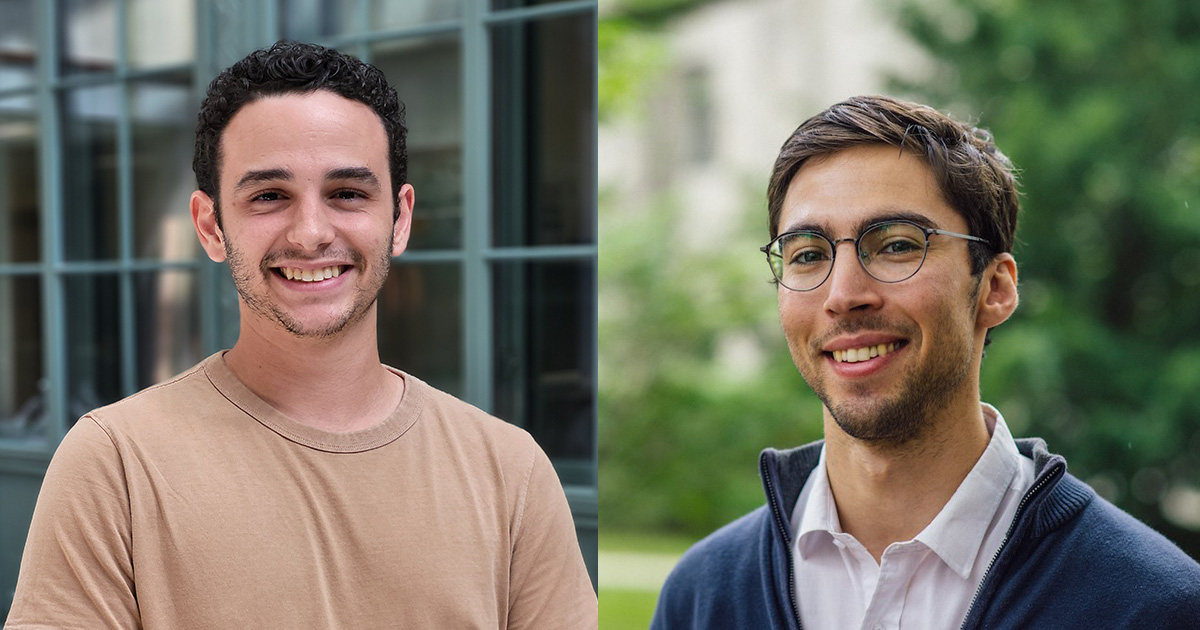 Two graduate students receive presidential scholarships | New
Thomas A. Berrueta and Jacob Kelter of Northwestern Engineering are among six students to have received Presidential scholarshipsthe most prestigious scholarship awarded to graduate students by Northwestern University.
Presidential scholarships are awarded annually to graduate students who are nominated by their academic programs. Fellows are chosen for their outstanding academic achievement, their promise as scholars, teachers, and researchers, and their ability to communicate the importance and impact of their research to a broad academic audience. Less than 12% of nominated students are nominated for the scholarship.
Presidential Fellowship recipients will assume a leadership role in the Society of Fellows, which will include representing their respective disciplines and the broader graduate community at gatherings and discussions throughout the year.
Thomas A. Berrueta
Berrueta is a doctoral candidate in the Department of Mechanical Engineering and a member of the Robotics and Biosystems Center. Advised by Mechanical Engineering Professor Todd Murphey, Berrueta's research focuses on understanding and controlling complex systems. By bringing together insights from artificial intelligence, statistical physics and chemical engineering, he seeks to make engineering systems more realistic by embracing chance and disorder. In his thesis, Berrueta presented a new framework from which imprecise and disordered artificial elements can produce reliable and controllable emergent results, with potential applications such as self-healing cement for buildings, microrobotic insulin delivery minimally invasive and aerosolizable sensors.
Jacob Kelter
Kelter is a doctoral student in the joint Computer Science and Learning Sciences program at the School of Education and Social Policy and the McCormick School of Engineering. His research interests focus on the creation and study of computational tools to make sense of the complexity of the world. Her thesis research focuses on the use of computer modeling in science education, currently in the context of materials science and engineering. His work includes redesigning the introductory materials science and engineering course to make central use of agent-based computational modeling and investigating the effects of the redesign on learning and understanding. complex phenomena.