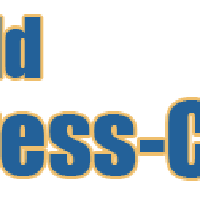 Two trainings planned for Celebrate Recovery | Community
This is the seventh anniversary of Celebrate Recovery held at Knoxville Yoked Church. When the church began the program in May 2015, they did so asking God to guide them through the training and development phase of this rewarding ministry.
During this time the program has seen many people enter this program to receive support from their hurts, blockages and habits – some even getting baptized.
Interest has grown in starting new RC churches. To encourage these churches, Knoxville Yoked Church is planning two Connection Events to share their experiences of hope and encouragement.
On Saturday, March 5, from 10:00 a.m. to 2:00 p.m., The United Methodist Church of Ulster, 80 Second St., Ulster will be holding a one-day connection event training to introduce anyone interested in learning more or learn how to help bring a Celebrate Recovery program to a local church or community.
Cheryl Edgcomb, the Northcentral Pennsylvania Celebrate Recovery representative and two of the CR leaders from Knoxville Yoked Church will be on hand to help and share some of the blessings that have occurred since the introduction of CR to Northern Pennsylvania.
The second event will be on Saturday, March 19 from 10 a.m. to 2 p.m. at Blossburg United Methodist Church, 315 Granger St., Blossburg. Anyone interested in starting a new Recovery Celebration in their area or church is invited to attend one of these connection training events.
Training materials and lunch will be provided. To help organizers prepare, RSVP by contacting Edgcomb at 814-326-6141 (cell/text), or by email at [email protected] by Feb. 25.