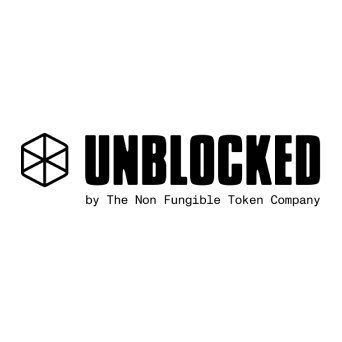 Unblocked Adds $10 Million to Leverage NFTs to Connect Fan Communities for Primary Wave, Billboard, Rolling Stone, and More
Unblocked, also known as The Non Fungible Token Company (NFTCo), has completed a $10 million funding round from an impressive group of music and tech industry investors to leverage leveraged NFTs to connect online and irl fan communities.
The initial launch of Unblocked NFT was a partnership with Primary Wave Music and Cypress Hill. Upcoming drops include the Penske Media family, which includes Rolling Stone, Variety and Billboard, Evite, and some unnamed prominent artists and musicians.
"We have only seen the beginning of the potential of NFTs, which have already shown explosive popularity with investors and collectors. Unblocked's team and community-driven vision puts the company in a great position to take NFTs to the next level, which is useful to the mass market," said Brian Laibow, Managing Director and Co-Head of North America for Oaktree's Global Opportunities Strategy.
"We were looking for a partner to build our NFT project, and once we met Unblocked, it was clear we had found a match. After hearing their vision for Web3 and learning more about their background, we knew that they were the right partner," said Julian Holguin, President of Billboard. "We look forward to rolling out experiences that take full advantage of our brand to foster authentic community and engagement. We're excited to show everyone what we've been working on!
Impressive list of investors
This $10 million round follows a $5 million round just 6 months ago and values ​​the company at $90 million.
Investors include Tiger Global, Penske Media Corp. (which owns media properties such as Billboard, Rolling Stone and SXSW), Electric Feel Entertainment (whose management clients include Post Malone and Lil Baby), Primary Wave Music, Dapper Labs, Oaktree Capital Management, Marcy Venture Partners (Larry Marcus , Jay Brown, Jay-Z), BAM Ventures, B Capital, M13, Defy VC, GFT Ventures, Crosscut Ventures, 21 Shares and Sandbox Studios. Individual investors include Shawn Mendes, Roham Gharegozlou (Founder, Dapper Labs), George Ruan (Founder, Honey), Farhad Mohit (Founder, Flipagram, Shopzilla), Brian Thomas (Founder, Clutter), and Andrew Gertler (Music Director).
Bruce Houghton is founder and publisher of Hypebot and MusicThinkTank and is senior adviser to Bandsintown which acquired both publications in 2019. He is the founder and president of Skyline Artists Agency and a professor at Berklee College Of Music.